every learner counts
At Backup Uganda, we believe that access to education is crucial, but not enough. Every child has unique learning needs that can and should be met. That is why we equip all stakeholders in Uganda's education sector with the knowledge and the skills they need to make this happen.
---
Slide
Parent at Gulu Town Primary School
"After coming from the Backup parents meeting, I shared with my neighbor what we had learnt, and now I see a change in the way she is handling her daughter. If these meetings are organized in my community, people would be enlightened and aware of learning difficulties like autism in children, and they will be able to know how to support them."
Slide
P.7 teacher at Gulu Prison Primary School
"Attending Backup's workshops triggered my understanding of learning difficulties. So, whenever I am introducing a topic to my learners, I have to work at a pace that will cater for all of them. My humble appeal to Backup is to support teachers at all schools countrywide".
Slide
PES Tutor at Christ the King Primary Teachers College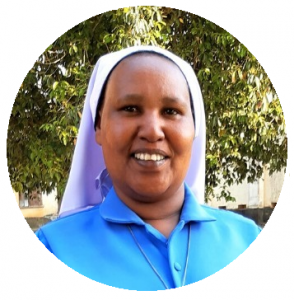 "I look forward to gaining more skills on learning difficulties, and to see a change in the student teachers' and tutors' attitudes towards children who experience these. I want our students to become better teachers to all children in the classrooms."
Slide
Primary 5 teacher at Gulu Town Primary School
"I have a pupil in my class who had challenges in copying numbers – especially fractions – from the blackboard to his book. However, because of the training on dyslexia & dyscalculia with Backup I was able to identify the problem. So, I decided to meet him privately after class to learn more, and now I have to consider him too while teaching. I find it easy to do it, as it is during my normal lessons. Had it not been for the workshops we do with Backup, I would have probably chosen to ignore him and focus on the other 89 pupils. I learnt to be patient and appreciate the uniqueness of each pupil."