every learner counts
At Backup Uganda, we believe that access to education is crucial, but not enough. Every child has unique learning needs that can and should be met. That is why we equip all stakeholders in Uganda's education sector with the knowledge and the skills they need to make this happen.
---
Become a monthly donor today & let GlobalGiving match your donation at 100%!
Slide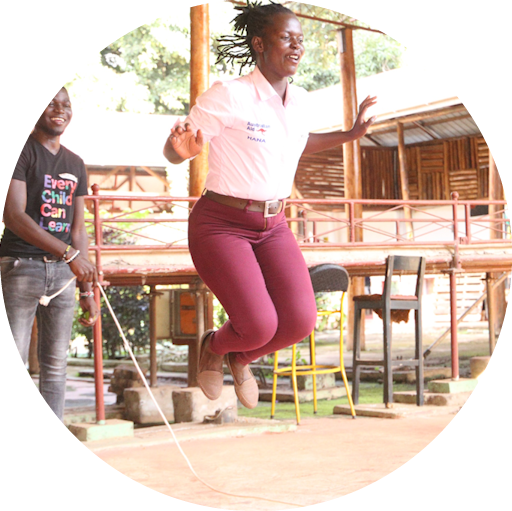 "- Sensitize co-workers about learning disabilities
– Identify persons affected with learning disabilities
– Provide connective solutions to dividuals/children with learning disabilities."
When we asked a participant what they had learned during a Backup On Tour workshop, this is what they shared.

Our Backup On Tour sessions offer professional development to everyone who wants to become more inclusive in their daily work.
Slide
Mr. Charles teaches mathematics at one of Backup Uganda's partner schools. He shared his experience with figuring out how to help one of his pupils, whose performance had drastically deteriorated in class. After attending our progress tracking session, he shared:
"I didn't know that it was possible to integrate the graph and tree tools to assess the learners' performance in the classroom until today's workshop. Initially, I thought it was impossible and I had to use one tool only."
Slide
Mr. Andrew is the head teacher of one of our partner schools that makes use of our ODII blended teacher training package, which includes training videos and workbooks:
"My teachers can watch the session more than once to remind themselves, and also those who might have missed can catch up since we keep the videos."